Ja! Your Local Pirates spelen aanstaande zaterdag in Utrecht! Kijk maar eens. En kom!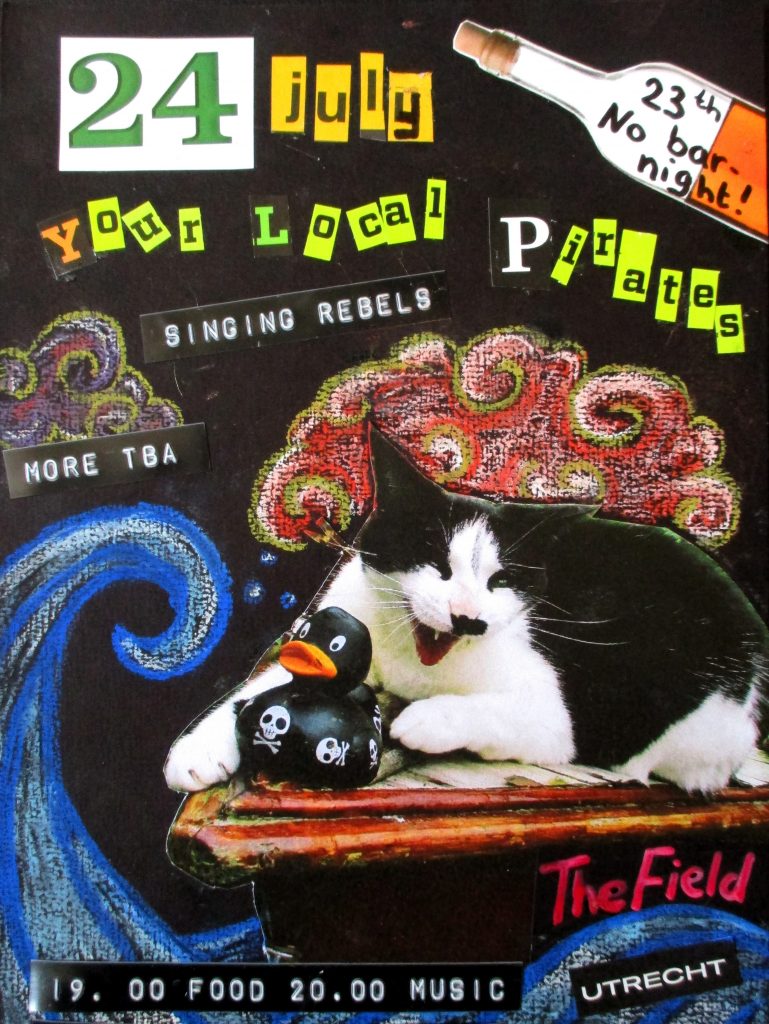 Nu wil je ook nog weten waar? Nou vooruit dan.
Het vindt allemaal plaats opHet landje, oftewel The Fields. Adres: Nieuwe Houtenseweg 23 A. Vertel het verder, maar deel de adresinfo graag niet op sociale media.
Veel belangrijker: komt allen! Wij gaan spelen na het eten, vanaf 20.00. Gonna be fun!